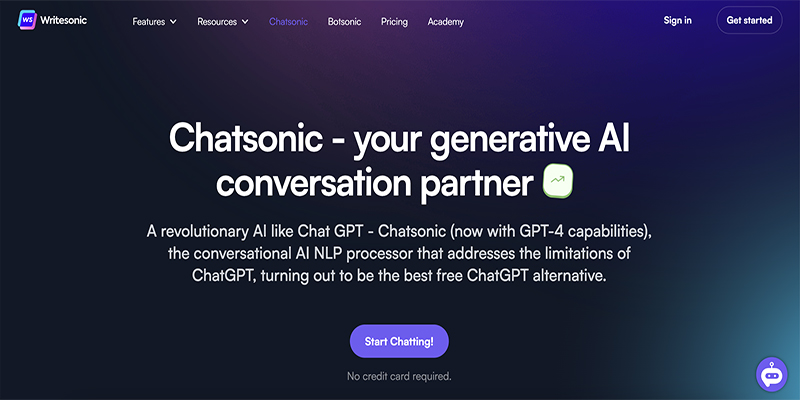 Table of content
Writesonic Features
Writesonic is a unique AI-based tool that lets you create SEO-friendly content for blogs, Facebook ads, Google ads, and Shopify with ease. With the added benefit of a paraphrasing tool that lets you rephrase entire articles instantly, this tool is a must-have for content creators looking to streamline their workflow.
Key Features
Innovative AI writer: Craft compelling and distinctive content for a wide range of platforms, such as blogs, Facebook ads, Google ads, and Shopify, capturing the attention of your audience and maximizing your impact.
Paraphrasing tool: Utilize the paraphrasing tool to instantly rephrase entire articles, effectively saving valuable time and effort in the process.
Free to use: Gain free access to all the features and resources provided by Writesonic, ensuring accessibility for everyone.
Use Cases
Effortlessly create top-notch content in a fraction of the time, simplifying your workflow and saving valuable resources.
Enhance your SEO rankings and drive more traffic to your website by generating SEO-friendly content.
Effortlessly craft compelling Facebook and Google ads that captivate and convert a larger audience.
Effortlessly enhance your Shopify store by generating product descriptions and other content, streamlining your workflow.
Save time and maintain originality by utilizing the paraphrasing tool to avoid plagiarism.
With Writesonic, streamlining your workflow and producing top-notch content for multiple platforms is a breeze. This indispensable tool for content creators not only simplifies the process but also includes a paraphrasing feature to help you save time and effort while maintaining originality and avoiding plagiarism.