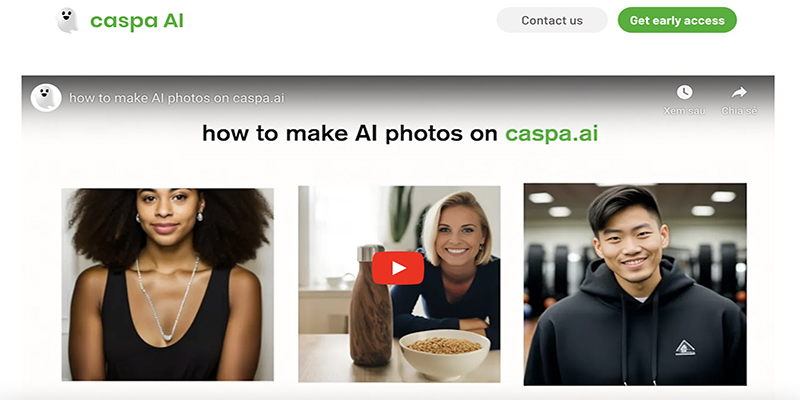 Table of content
Caspa AI Features
Generate unique, tailored AI images effortlessly, 30x faster and infinitely cheaper than existing solutions.
Key features
Realistic human models: Generate realistic human images for a variety of purposes with astonishing lifelike quality.
Your own products: Easily upload and incorporate multiple products into any image.
Resize photos: Ready to instantly share on social media platforms.
Unique AI stock images: Generate text-to-image prompts within seconds.
Time and cost-effective: Generate images for free within minutes.
Use Cases
Easily create visually captivating images for marketing campaigns, websites, and social media platforms.
Effortlessly generate lifelike human models for fashion, design, or product showcases with stunning realism.
Save valuable time and resources while ensuring the production of top-notch visual content.
Unleash the power of AI-driven image creation and editing with this no-cost tool, enabling rapid and cost-effective production of distinctive visuals for a wide range of purposes.