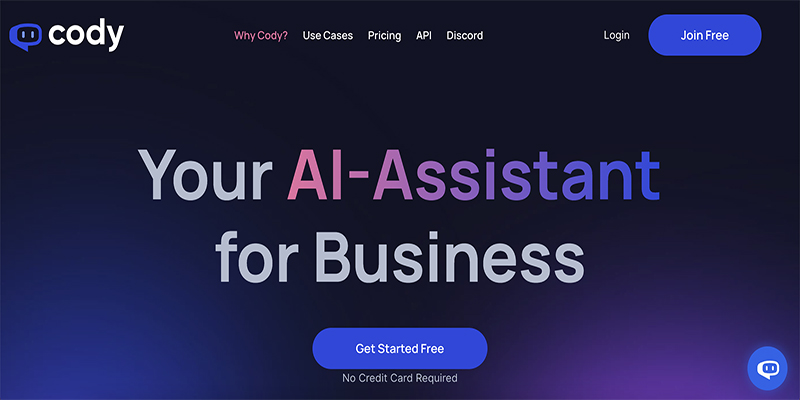 Cody Features
Cody, an AI-powered virtual employee, offers a range of key features and advantages to support various business tasks. These include:
Tailored training: Cody can undergo training on specific business processes and provide support documentation accordingly.
Instant answers: Cody analyzes company data to deliver prompt and relevant answers to business inquiries.
Task execution: Cody possesses the capability to write emails, translate documents, and generate marketing materials.
Customizable: Cody is versatile and can be applied in various functions, including marketing, HR, or support.
Use cases for Cody are ideal for various business needs:
Businesses seeking to save time and money while boosting employee efficiency
Marketing teams looking for AI assistance in content creation and idea generation
HR and support departments aiming to improve response times and troubleshoot issues
In summary, Cody provides businesses with a flexible and effective solution to optimize their operations through the power of AI assistance. With Cody's customizable features and advanced capabilities, businesses can streamline their processes and achieve greater efficiency. Whether it's automating tasks, analyzing data, or generating content, Cody is a reliable partner in enhancing business operations with AI technology.