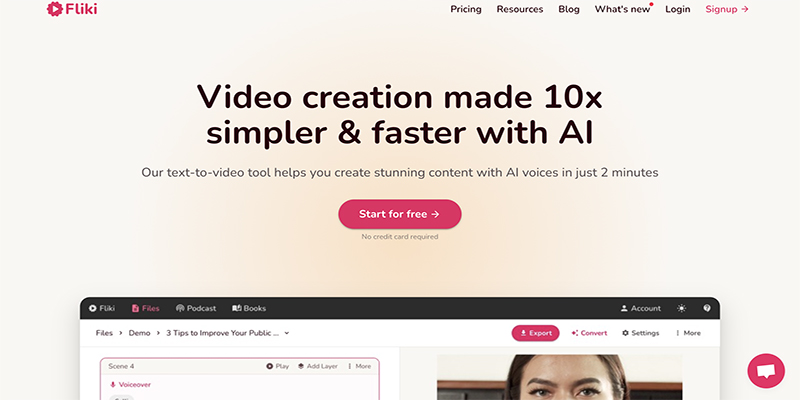 Fliki Features
Fliki, an AI-powered tool, is specifically crafted to streamline content creation with its text-to-video and text-to-speech capabilities. Notable highlights and benefits comprise:
Life-like voices: With a vast collection of more than 900 voices available in 75 languages and dialects, Fliki ensures authentic and lifelike voiceovers for your content.
Visual and audio resources: Fliki offers an extensive library of millions of images, video clips, and background music choices, providing abundant creative resources for your content needs.
Branded subtitles: Tailor the subtitles to your preference with Fliki's customizable options for colors and fonts, granting you full control over the visual style of your content.
Trusted by top companies: Trusted by over 150,000 content creators hailing from reputable organizations, Fliki stands as a favored tool in the industry.
Use cases for Fliki cater to various content creators:
Marketing professionals aiming to craft captivating video content.
Educators seeking to create lifelike voices for their instructional materials.
Businesses striving to elevate their brand presence with visually appealing videos.
In essence, Fliki presents a user-friendly and cost-effective solution for content creation, featuring a free version with the flexibility to upgrade as users' needs expand.