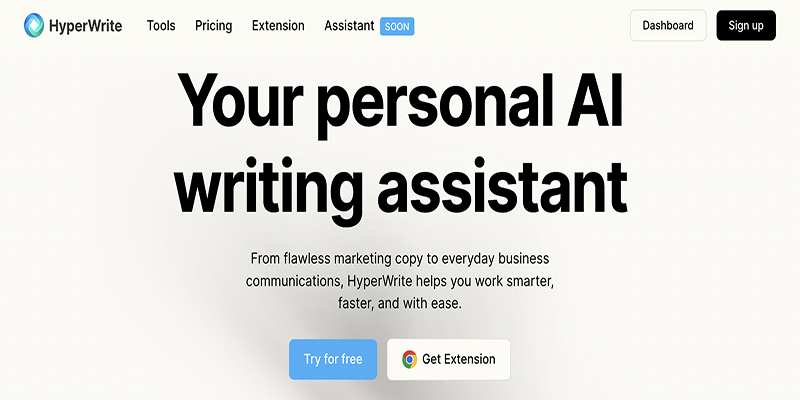 Table of content
What is Hyperwrite?
Hyperwrite is an AI-powered writing assistant developed by OthersideAI with the goal of enhancing writing speed and ease.
According to the creators at OthersideAI, their mission is to develop technology that enhances global communication effectiveness. Hyperwrite is specifically designed to assist users in enhancing their writing by providing style improvement suggestions.
How does Hyperwrite work?
Hyperwrite harnesses the cutting-edge power of GPT-3, the most advanced AI technology available, to offer invaluable feedback and suggestions for your writing.
By deeply analyzing your unique writing style, Hyperwrite provides personalized feedback tailored to your needs, enabling you to enhance your writing skills. In addition, the app incorporates a comprehensive set of features that facilitate research, organization, and editing, ensuring a seamless and productive writing process.
How do you use Hyperwrite?
To begin your Hyperwrite journey, simply create an account by signing up.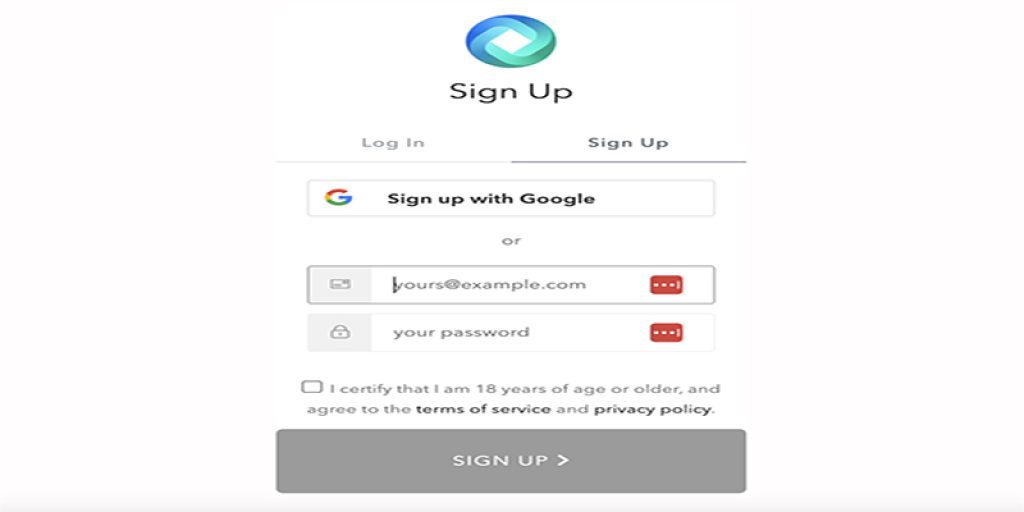 Afterward, you'll be guided to download the convenient Chrome extension. This extension acts as your trusty companion, aiding you in overcoming writer's block across the web. As you write, Hyperwrite will generate content and provide AI-powered writing suggestions, seamlessly integrating with various platforms such as Google Docs, Gmail, Outlook, LinkedIn, Medium, Notion, Confluence, and many others. With this extensive compatibility, Hyperwrite ensures a smooth and productive writing experience across a range of applications.
In addition, Hyperwrite offers the convenience of creating documents directly from its user-friendly dashboard. When creating a new document, you can simply inform the AI about your writing topic, and it will generate initial text to assist you in getting started. The document editor within Hyperwrite also encompasses a variety of helpful features, including a plagiarism checker, which we found particularly valuable. With this tool at your disposal, you can ensure the originality and integrity of your content while streamlining your writing process.
Within your dashboard, you'll find a dedicated tab called "Personal Database," which seamlessly integrates with the Chrome extension to enhance the AI's ability to mimic your writing style. By utilizing this feature, the Hyperwrite AI will automatically analyze external documents you're working on, enabling it to learn and adapt to your unique writing style. This personalized approach ensures that the AI-generated content aligns more closely with your preferences, providing you with a more tailored and consistent writing experience.
Additionally, Hyperwrite provides a diverse collection of more than 50 templates to facilitate content generation for various purposes. These templates cover a wide range of use cases, including crafting engaging Facebook posts, captivating LinkedIn updates, and captivating blog introductions. This feature proves especially valuable when you're working on shorter content pieces and require assistance in generating creative ideas and impactful statements. With the help of these templates, you can quickly spark inspiration and ensure the quality and effectiveness of your shorter-form content.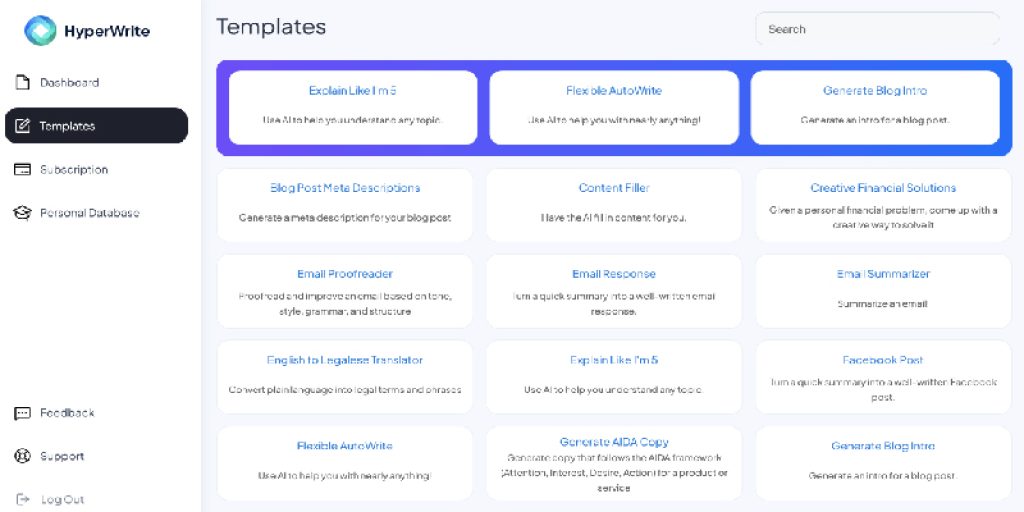 How much does Hyperwrite cost?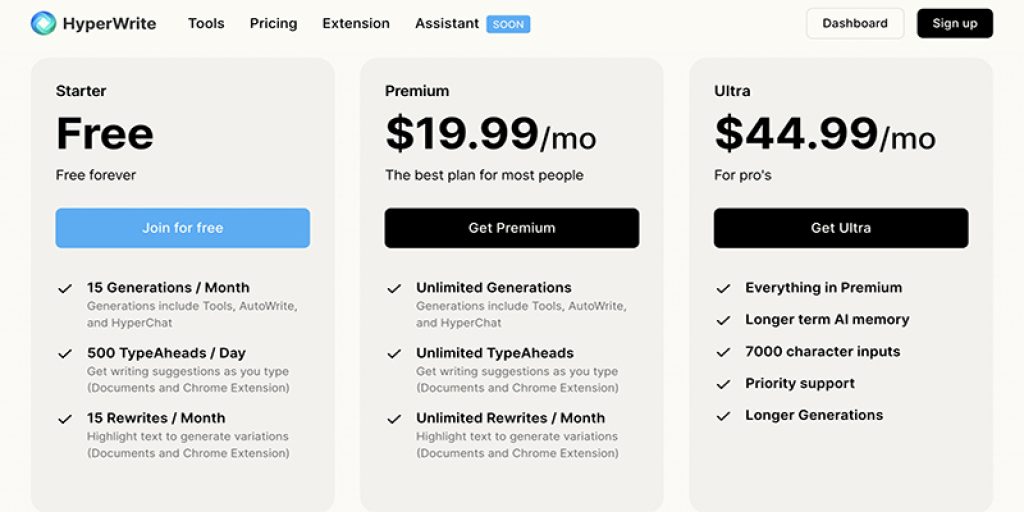 Signing up for Hyperwrite is completely free, and there is no need for a credit card to get started. The free plan includes 100 typeaheads displayed per day, along with 10 paragraphs and 10 rewrites per month.
For those seeking additional capabilities, Hyperwrite offers a Premium plan priced at $19.99 USD per month. With this plan, you'll enjoy unlimited typeaheads, paragraphs, and rewrites each month.
To access more advanced AI and receive more precise suggestions, Hyperwrite provides an Ultra plan starting at $44.99 USD per month. This plan grants you unlimited access to advanced typeaheads, paragraphs, and rewrites each month.
Positive
Generate unlimited AI-powered documents
Over 50 templates available for different content use cases
Chrome extension is available
Built in plagiarism checker
No credit card is required to trial Hyperwrite
Negatives
Multilingual support is not available yet (only English)
Limited feature access on the free plan